Connect to your soul when you paint with 5D Artist!
Our kit contains a complete full premium canvas of 5 diamond painting kit which includes:
Complete kit in every set (drill canvas, resin diamond beads, tray, diamond painting pen, wax picking pad, and instructions)






Create your own masterpiece with ease
STEP 1:
Take inventory of your diamonds
STEP 2:
Sort and prep your diamonds for painting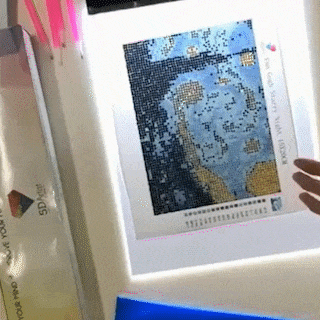 STEP 3:
Apply your diamonds and repeat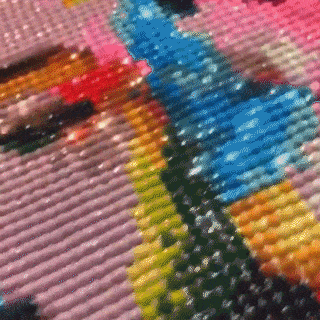 STEP 4:
Take inventory of your diamonds
Diamond Paintings are created to melt away your stress and anxiety.
When was the last time you sat down and did something for self-improvement that doesn't involve a boss or screen?
With Diamond Painting you can:

Create a memorable bonding experience with the family

Improve your focus and dexterity

Unwind from stress and screen time

Create your own masterpiece
Whether the hectic life or boring-stay-at-home life is seeping into the new lifestyle, connect to your soul when you paint with Pixel Soul!
Cross out one hassle part in ordering with our "free plus shipping deal". Mellow out the daily stress by combing paint by numbers and cross-stitch in one activity, diamond painting!
Here's some of our customers who just can't get enough!
This is my first time doing diamond painting. This kit had everything that I needed to get started. I got this for my adult daughter to try. She loved it. She said they are very relaxing and "addicting "
The colors are so nice and bright and it is so sparkly!!! Beautiful!!!!
Being an avid crafter, I have tried many brands of diamond paintings from various suppliers. This painting was by far exceptional with respect to its price. I received this two weeks before mothers day to do for my mother. I finished this about 1 week ago. It turned out nice. I finally was able to get it framed today. I love it. I can now give it to my mother for a belated mothers' day gift. I am very happy with the finished product. Overall this was a great buy and would be looking to order from this company again very soon!
Bought this for my daughter to have something to do during quarantine, it has turned into a project that ALL my kids have really loved (and props for the fact that it takes a long time to complete, it will keep them busy for a while!). The colors are beautiful and the design is fun. Shipping was quick. I'm very happy with this purchase!
Everything in this collection is $0 just pay for the shipping fee and we'll deliver them to your doorstep no matter where you are in the world!
Keep in mind that the sale ends soon, so be sure to take a browse through our deal!