Unleash Your Inner Artist, Banish Stress, and Create a Piece of Gorgeous Artwork in the Process with YOUR Very Own Free Diamond Painting Kit!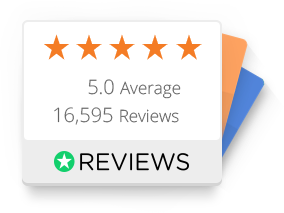 As part of a limited time offer,
you can receive a FREE & ALL INCLUSIVE Diamond Painting Kit ($44.95 Value), just pay shipping and handling !
This offer is while supplies last
only. Claim yours for free today before it's too late!
An amazing form of art therapy, helps you to destress and let go of the chaos of day to day life.
Create a gorgeous piece of art to hang in your home OR give to a friend of family member for a unique gift.

Ready to See for Yourself Firsthand What Everyone is Raving About?

Order Your Free Kit Today While Supplies Last!
You have the option to upgrade for bigger sizes for small additional cost.
Here's What People Are Saying About Our Free Diamond Kits…
"Diamond painting is very addicting, but in the best way possible!!! I have not only found it to be extremely calming but also so much fun at the end of a long day. It has truly become the part of my day that I look forward to the most."
"I got injured on the job and found myself in need of a way to pass the time without watching television all day. This kit really gave me an outlet to get a little creative and also work on the anxiety my injury gave me. It has now been about 6 months since I first tried diamond painting and even though I'm mobile again, I still continue to purchase kits asI've found the mental health benefits are just too good to ignore."
"I never considered myself to be very creative or artistic, but with this kit I have found myself enjoying creating something beautiful! The color coding on the canvas makes it very easy to follow along and it almost feels like you're doing a puzzle in a way, without the confusion or scrambling to find the right pieces. I've even got some of my family members hooked on these kits which says a lot considering none of us are artistically gifted!"
Select My Free Design Now!
Each Free Kit is Specifically Sourced from the Art Industry and Includes Everything Needed to Create Your Very
Own Masterpiece!